Woodbridge NJ Assault Defense Lawyer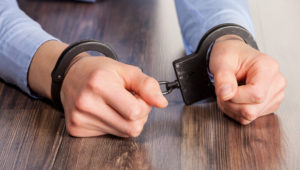 Woodbridge is a township in Middlesex County, NJ, home to over 100,000 people. In fact, the township holds the fifth-largest population in the state and has earned a statewide and national reputation for its environmental efforts and programs. Woodbridge also provides easy access to Route 440, the New Jersey Turnpike, the Garden State Parkway, and Routes 1, 9, 287, 35, and 27. Clearly, there are many reasons to be in and around Woodbridge and yet, there are also scenarios that you never want to face in the township. Unfortunately, not everything goes according to plan and sometimes, people find themselves arrested. Some of the most common kinds of offenses to face residents of and visitors to Woodbridge are simple assault and aggravated assault.
If you've been arrested for assault charges in Woodbridge NJ, you need to learn more about the specifics of the allegations against you. There are different kinds of assault charges that may affect you, special situations in which assault cases become more complex, and extensive and various possible penalties that you may face when accused of assault in Woodbridge. For more information, read below and feel free to contact the local criminal defense attorneys at Proetta & Oliver to discuss your specific assault charge. A member of our team is available around the clock to provide you with a free consultation. Simply call (732) 659-9600 or reach us online today.
Accused of Simple Assault in Woodbridge, New Jersey
When it comes to assault charges, how the charges are handled depends on whether or not it's a disorderly persons offense or an indictable offense. Disorderly persons offenses are managed at Woodbridge Municipal Court and a conviction there carries fines, up to six months in Middlesex County Jail, and a criminal record. A simple assault charge means that the defendant is accused of attempting to cause or purposefully/recklessly causes bodily injury to another person, negligently causes bodily injury to another person through the use of a weapon, or attempting to cause physical danger by putting another person in fear of imminent bodily injury.
Indictable assault crimes are more serious and are heard in Superior Court, even though they can be filed in Municipal Court and then transferred to Superior Court. Once your assault case has been filed, the Middlesex County Prosecutor's Office will review the specifics and determine whether or not to downgrade the situation to a disorderly persons offense. If that happens, the case will be sent back to Woodbridge Municipal Court. If it does not, you will be prosecuted for a felony assault offense in Middlesex County Superior Court.
Charged with Aggravated Assault in Woodbridge NJ
There are many distinct types of assault and threat crimes that you may be charged with in Woodbridge NJ, perhaps the most common of which is aggravated assault. Other common indictable charges include terrorist threats, sexual assault, and resisting arrest. In Woodbridge and throughout New Jersey, indictable offenses are classified by the first, second, third, and fourth degree, which can carry a possible felony categorization with a prison sentence of up to 18 months for a fourth degree crime, 5 years for a third degree charge, and 10 years for a second degree charge. For a first time offender who is facing charges for aggravated assault, you may have the opportunity to have your case diverted. Specifically, through the completion of the Pretrial Intervention Program (PTI), you might be able to obtain a dismissal of the charge, in which case you will not have to be prosecuted.
It is important to note that there are also complexities or ways to elevate existing charges based on the person who was the victim of the alleged act of assault. What follows are two common examples for Woodbridge NJ assault cases.
Assault on a Woodbridge Police Officer
What can take what would otherwise be a disorderly persons offense for simple assault and elevate it to the level of aggravated assault is the position of the victim. In essence, simple assault becomes aggravated assault when the victim is an emergency medical technician or a police officer. All that is required to trigger this elevated charge is simple assault against a police officer or public servant. If the incident does not involve bodily injury, this is typically charged as a fourth degree crime in Woodbridge NJ. If bodily injury is sustained by the officer, however, this becomes a third degree crime. Furthermore, a third degree crime can be charged if an imitation or actual firearm is pointed at any law enforcement officer.
If you are convicted of third degree aggravated assault on a police officer, you may be sentenced to between 3 and 5 years in prison and a fine of up to $15,000. On the other hand, fourth degree aggravated assault on a police officer is punishable by a maximum fine of $10,000 and up to 18 months in state prison in NJ.
Woodbridge NJ Domestic Violence Assault Cases
Much like assault against a police officer, an assault involving a family member or person with whom you have had some form of intimate relationship carries the potential for additional issues. A person has to be accused of one of the 19 acts of domestic violence in Woodbridge, NJ in order for this to apply; simple assault and aggravated assault are common examples. The claim that the assault in question was a form of domestic violence makes it more complicated to manage your response to these charges, since a restraining order might also apply to your case. Protective orders are managed separately from criminal assault charges, namely in New Jersey Family Court, where there is a lower burden of proof than what is required in criminal matters. It is important to note that you could be subject to criminal contempt charges for violating a restraining order, or even prohibited from using or having a weapon, if you have a temporary restraining order (TRO) or final restraining order (FRO) against you in connection with an alleged assault in Woodbridge, New Jersey.
Consult a Woodbridge Assault Defense Attorney Near You
Have you or a loved one been arrested for assault in Woodbridge NJ? If so, the skilled criminal defense attorneys at Proetta & Oliver are prepared to fight for you. With years of experience practicing only criminal defense in New Jersey, our defense team is the one you want on your side when facing charges for simple assault, aggravated assault, and/or a restraining order based on alleged assault in Woodbridge. With local offices in Middlesex County, we defend clients in local courts on a regular basis. Contact us today at (732) 659-9600 for a free consultation about your assault case.
Additional Information:
Woodbridge Third Degree Crimes, Related Charges, and Criminal Penalties