Middlesex County NJ Drug Charges Lawyer
Drug Crimes Defense Attorneys in Edison, New Jersey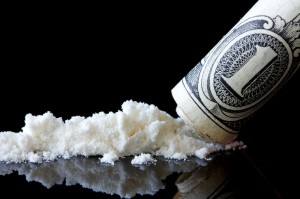 As a result of the importance that our society places on the importance of minimizing drug and narcotics activity, law enforcement targets drug crimes and prosecutes them aggressively. Drug convictions include the severe and immediate penalties of long-term incarceration, steep monetary fines, probation, mandatory drug testing and possibly in-patient treatment. Most people convicted of drug charges often find the long-term effects of conviction to be even more severe. Drug crime convictions remain on your permanent criminal record, thereby limiting your educational, employment, financial and professional opportunities indefinitely.
If you or your loved one has been arrested on suspicion of a drug offense, then it is vital that you immediately seek to protect your rights. A skilled criminal defense lawyer will greatly increase your chances of avoiding the grave consequences that you are facing. At Proetta & Oliver, our highly experienced drug crime defense lawyers have achieved countless successful results in courts in New Brunswick, Woodbridge, South Plainfield, Perth Amboy, Piscataway, and throughout Middlesex County. Contact our offices in Edison today at (732) 659-9600 to discuss your case and receive a cost-free consultation.
We are dedicated to your satisfaction and earning your trust for life. Check out some of our reviews on Avvo.com from clients like this one:
"Will Proetta has helped my family since 2013. Every single case he has represented us has been above and beyond. Our 1st by Will would of been 1-3 yr jail time downgraded to a municipal ordinance. He is very honest and he truly works hard for an outstanding outcome.Our most recent case, Will represented us on weapon charges w/CDC & drug possession all dismissed, dismissed, dismissed. The astounded looks as we exit the courtroom was unbelievable. Will cares, he has so much knowledge and the respect in the courtroom giving and receiving. So much pressure was lifted off my shoulder to know we have Will & he calls or texts you back the same day when he becomes available. No lawyer will work as hard as he does. He is a Godsend." – Suzette
Drug Charges Attorney in New Brunswick NJ
The lawyers at Proetta & Oliver, provide exceptional criminal defense to clients arrested or charged in drug cases involving:
Under NJ law, drug crimes may range from misdemeanors to felonies. The magnitude of the crime often depends upon the amount and type of drug involved, the location of its use or distribution, and of course previous convictions. For example, possession of a prescription drug without a prescription may very well be a felony, depending upon what type of drug is involved. It is essential that you contact a defense attorney to begin building a case around your particular needs.
Contact a Piscataway NJ Drug Possession Defense Lawyer Today
Middlesex County drug crimes attorney William Proetta has the experience and insight necessary to help defend any New Jersey resident who is facing drug charges. He has handled criminal and municipal court cases in the thousands, a large portion of which include drug charges. From our office conveniently located in Edison, we represent clients throughout Middlesex County and beyond. Our law offices offer free initial consultations. Call (732) 659-9600 to speak with one of our knowledgeable drug defense lawyers or contact us online here.