Middlesex County NJ Assault and Threat Charges Lawyer
Criminal Defense Attorneys in Edison, New Jersey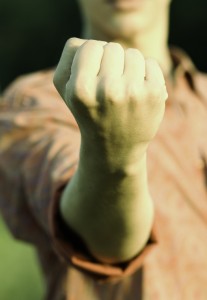 New Jersey takes violent crimes such as assault charges very seriously, and prosecutors are often hesitant to plea bargain these crimes. A conviction can result in a permanent criminal record, incarceration, probation and thousands of dollars in fines. This is why at Proetta & Oliver, our Middlesex County law firm, puts so much stress on working closely with our clients to put together a vigorous and thorough defense for your charges. Through our experience, we are normally able to have the charges downgraded or dismissed entirely. From our office in Edison, our criminal defense lawyers handle assault cases throughout Middlesex County, including in New Brunswick, Piscataway, Old Bridge, Perth Amboy, South Plainfield, and Woodbridge. To speak with an experienced Middlesex County assault defense attorney, contact us at (732) 659-9600 today for a free initial consultation.
Assault and Threat Defense Lawyer in Piscataway NJ
Assault charges commonly arise from alcohol-induced fights, domestic violence between spouses, or even arguments between neighbors. However, no matter the circumstances of your assault offense, you can rest assured that our lawyers will aggressively challenge the state's case against and work with the prosecution to come to a fair resolution. Because of the nature of these crimes, it is common for assault charges to be greatly exaggerated or "over-charged" as a higher degree offense which can expose you to more serious penalties and or incarceration.  We represent clients charged with the following related violent crimes:
Our law firm regularly defends clients against all types of assault charges throughout Middlesex County. We know how the court system works and what it takes to successfully defend an assault charge and win.
Contact a New Brunswick NJ Assault Attorney for Answers
If you have been charged with a violent crime in Middlesex County such as simple assault, aggravated assault, or terroristic threats, Proetta & Oliver can help defend you and protect your rights. Our assault attorneys have successfully defended literally thousands of criminal and municipal court charges, including all types of assault cases throughout New Jersey. If you would like to learn more information about how we can help you, contract us today at (732) 659-9600 for a free initial consultation, with an assault defense lawyer. We have representatives available 24/7 to answer your call.