Edison Restraining Order Lawyer
Domestic Violence Defense Attorneys in Middlesex County, New Jersey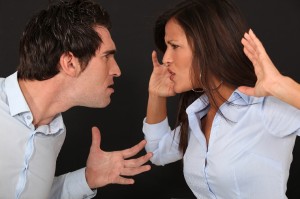 Domestic violence is a category of serious crimes that are not to be taken lightly. Restraining orders often accompany domestic violence charges and can seriously interfere with your ability to freely interact with your own children, live in your own residence, and legally own guns. In New Jersey, a conviction for a domestic violence offense includes penalties such as incarceration and all of the other inconveniences and reputational harm that result from a criminal record. Additionally, a permanent restraining order may be entered against you which can impact how you live the rest of your life.
At Proetta & Oliver, our Middlesex County NJ restraining order lawyers represent clients who have been charged with domestic violence toward family members such as spouses, partners, and children, as well as former dating couples and members of the same household. Our Edison office is conveniently located to assist clients in New Brunswick, Woodbridge, Piscataway, Old Bridge, Perth Amboy, and throughout Middlesex County. If you have been charged with a domestic violence criminal offense or are facing a restraining order in Middlesex County, contact us today for a cost-free consultation about your specific case: (732) 659-9600. Let us put our knowledge and experience to work for you.
Experienced Defense for Clients Accused of Domestic Violence
We fight tirelessly for clients in restraining order cases on a regular basis. For instance, one of our clients described their experience like this:
"I'll start off by saying that I was represented by Mr. Proetta and my case was dismissed! From my initial phone conversation, I knew that he was the right choice so decided to retain him…I was the defendant in a restraining order case which was extremely stressful for me. This was my first time being involved in this type of case so I was ignorant to the process but he made it as comfortable as possible. He was honest about how things appeared, extremely thorough and reassured me during the entire case…which lasted nearly a month. Naturally I had a ton of questions and he answered them all! Again, highly recommended!" – Shari
You can read more reviews from former clients on Avvo.com and contact us anytime for a free consultation about your restraining order case.
Restraining Order Defense Lawyer in New Brunswick NJ
Middlesex County domestic violence attorney and founding law firm member William Proetta handles domestic violence issues like yours, including:
What Happens in a Domestic Violence Case in New Jersey?
Courts. Depending upon the severity of the charges involved as well as the circumstances surrounding the incident, cases involving domestic abuse in New Jersey can be heard in two different manners. If an indictable offense is involved, the case will be heard in Middlesex County Superior Court located in New Brunswick. If the allegations involve a disorderly persons offense, then the prosecutor will prosecute the case in the municipal court with jurisdiction over the location of the incident.
Restraining orders. Typically, the alleged victim in a domestic violence case will seek a restraining order in addition to pressing criminal charges. Once filed and approved, restraining orders contain specific provisions or consequences. Before a temporary restraining order becomes a final restraining order, you have the right to defend your innocence in court. If a final restraining order is entered, violation of a restraining order for any reason is a criminal offense unto itself and can be accompanied by incarceration and other penalties.
Speak with a Woodbridge NJ Restraining Order Attorney Today
At Proetta & Oliver, our attorneys understand the nuances involved with domestic violence restraining order cases. We have delicately and successfully handled many types of domestic violence matter across Middlesex County. There are often many facts, personalities, and conditions involved in these matters that offer the potential for a strong legal defense. If you or your loved one is facing a restraining order and/or domestic violence charges, please feel free to discuss your specific situation with our attorneys. Initial consultations are always provided free of charge. Call our office at (732) 659-9600 anytime to get your questions answered.