DWI Defense Lawyers in Middlesex County, NJ
Defending Clients Against DUI Charges in Edison, New Brunswick, Woodbridge, and throughout New Jersey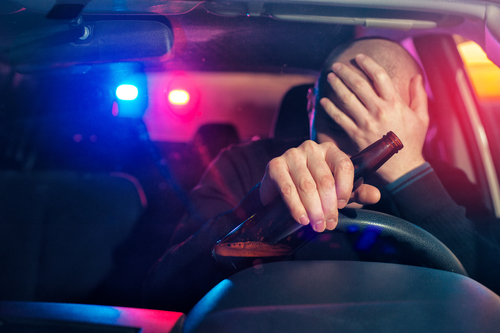 New Jersey takes charges such as DWI, refusal to submit to a breath test, and drug DUI very seriously, and the state will prosecute your case to fullest extent of the law. The penalties incurred are multi-faceted and take years to dissipate. Fortunately, an aggressive, experienced, and skilled New Jersey DWI defense attorney may change the outcome that you are facing for the better. At Proetta & Oliver, our attorneys have successfully defended hundreds of DWI cases in Edison, New Brunswick, Piscataway, Perth Amboy, Monroe, and throughout Middlesex County. In fact, Will Proetta Esq., our founding attorney holds dual certification in the methods of detecting DWI utilized by New Jersey state and local police officers. He is a certified Standardized Field Sobriety Instructor and also certified in the use and correct maintenance of the Alcotest 7110– the exact machine used by police to detect blood-alcohol content. By law, police officers and state prosecutors must adhere to strict technicalities and protocol in every stage of a DWI, from the initial traffic stop to the final court date. Our thorough understanding of the methods used by the police allows us to provide our clients with more tools for success. To discuss your DWI case with one of our highly knowledgeable DUI defense lawyers, contact our Edison offices today at (732) 659-9600 for a cost-free consultation.
Real DWI Clients With Real Results
We use our unique credentials, extensive experience, and tireless work ethic to combat the charges against our clients, like this one:
"Will and his team were absolutely fantastic throughout the whole process! He helped me when other attorneys said there was no way it could be done. I'll be forever grateful to him and I recommend anyone who ever needs help to Will's office. I definitely recommend you get in touch with him if you need legal help. Thanks again!" – Former Client
Read more of our client reviews on Avvo.com and contact us anytime for a free consultation about your DWI charges.
Everything You Need To Know To Defend A DWI In New Jersey
Chances are that if you are reading this page then you or a loved one has been pulled over and subsequently arrested for Driving While Intoxicated. New Jersey DWI law governs many offenses that fall within this category, including:
Here Are The Biggest Towns for DWI Stops in Middlesex County NJ
Below we have listed some of the major towns in Middlesex County, New Jersey for DWI stops. Our DWI lawyers defend clients charged with driving under the influence in:
Do not worry if you do not see your town listed within our DWI pages. We are proud to serve all of Middlesex County.
A Quick Summary of New Jersey DWI Law
N.J.S.A. 39:4-50 governs New Jersey's DWI laws. The statute prohibits any person from operating a motor vehicle while possessing a blood alcohol concentration (BAC) of .08% or greater. A person is also forbidden from operating a vehicle under the influence of illicit drugs. If the person operating the motor vehicle is underage, then the state enforces a Zero Tolerance Policy that prohibits anyone under twenty-one (21) years of age from operating a vehicle with a BAC of .02 or greater.
In order to prove a DWI, the prosecuting attorney must establish 2 elements:
That the suspect actually operated the vehicle, and;
That the suspect was indeed intoxicated at the time of the field sobriety or breath test.
Operation: N.J.S.A 39:4-50 tells us that the element of operation is established only if there is actual operation or if it is clear that the offender exhibits: 1.) Physical control over the vehicle, 2.) The ability to operate the vehicle, and 3.) Intent to operate the vehicle (e.g. keys in the ignition with intention to move vehicle).
Intoxication is usually established by way of a breath sample (Breathalyzer Test) but can also be proven through blood and urine analysis. Where scientific evidence of this nature is lacking, a DWI or DUI can be proven through Field Sobriety Testing for alcohol intoxication or Drug Recognition Testing for driving "under the influence" of drugs.
Contact a NJ DWI Attorney for a Free Consultation
Regardless of the facts of your case, it is important to understand that DWI charges are not to be taken lightly. The pages on our site are meant to help you understand exactly what a DUI in Middlesex County, New Jersey entails. You must educate yourself or your loved on of the law, the penalties, consequences, and best options before you. Feel free to explore our Middlesex County DWI site to gain an understanding of what a DWI is. Please feel free to contact one of our experienced attorneys at any time. Initial consultations are always free. If you retain one of our skilled attorneys, then you will enjoy unlimited face time as we map out a case strategy that is customized to meet your particular needs. Please feel free to call us anytime at (732) 659-9600 to discuss your case or set up an appointment at our local Edison office down the street. Our attorneys stand ready to assist you 24/7.