New Brunswick Theft Lawyers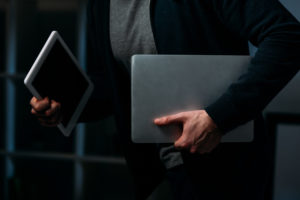 New Brunswick is home to approximately 56,000 residents, as well as Rutgers University. Between the residents, visitors, and places of employment, crime is bound to happen. In fact, there are thousands of crimes and offenses committed each year in New Brunswick. Among those crimes, there are approximately 1,200 theft offenses that occur annually. While common, no two theft cases are identical, and there is significant variability depending on the allegations and the degree of the charges involved in your case. If you have been arrested for shoplifting, theft by deception, burglary, robbery, or another theft crime in New Brunswick, you should know the specific relevant information pertaining to your charges, and consult with an experienced theft defense attorney who can help. Contact our local office in Middlesex County at (732) 659-9600 for a free consultation with a knowledgeable New Brunswick theft lawyer who represents clients like you.
Theft Charges in New Brunswick NJ
Theft offenses occur regularly in New Brunswick. Just look at the more recent offenses that have reportedly transpired in New Brunswick around Rutgers. In the past few months alone, it has been reported that approximately 68 theft offenses allegedly occurred within the area. Some of the places where the purported thefts occurred were: Metzger Hall, Easton Avenue, Livingston Plaza, Richards Apartments, Pink Deck, Chabads, Chang Science Library, Livingston Housing Building A, Easton Ave, Civic Square and Parking Deck, Panera and the Yard. Of course, theft is not limited to these areas, but they are sites that you might recognize or perhaps even where you were arrested.
The actual conduct that constitutes a theft offense varies. As such, there are different types of theft charges that can ensue, directly correlating with the conduct itself. Below is a list of more some of the most frequent theft charges for which you may be arrested in New Brunswick:
Theft by deception: creating an impression that you have a right to take property belonging to another
Theft by unlawful taking or disposition: taking something that does not belong to you, such as snatching a purse from an unmanned cart at the grocery store or stealing a wallet, jewelry, car, etc.
Identity theft: taking someone's personal identifiers and using them to open accounts or purchase merchandise in their name
Theft of property lost or mislaid, delivered by mistake: taking of property that has been lost such as finding a wallet and taking the contents for yourself or receiving a package delivered by mistake and keeping it rather than returning it to the rightful owner or company
Receipt of Stolen Property: receiving or taking property you know or have reason to believe is likely stolen such as buying a $2,000 watch for $50;
Forgery: signing something as though you were someone else to gain a benefit; for example, signing your name to a check not belonging to you to get the bank to give you money in exchange (check fraud)
Shoplifting: specifically related to theft from a retailer. This offense can refer to conduct ranging from under-ringing merchandise for yourself or someone else, to attempting to leave a store with an unpaid item in your bag or shopping cart.
As you can likely gather from the information above, all theft offenses have one thing in common, the person accused is alleged to have taken property that did not belong to him or her with the intention of keeping it. While the above is not an exhaustive list of theft offenses, it certainly represents some of the more commonly charged offenses in New Brunswick.
Charged with Theft in New Brunswick, What are the Punishments?
If you have been charged with theft in New Brunswick in Middlesex County, New Jersey, in the very least you are facing a disorderly persons offense and will be required to appear in New Brunswick Municipal Court. On the other hand, if the theft offense is more serious, you will be charged with an indictable crime and the case will be heard in Middlesex County Superior Court, where the judge can send you to state prison if found guilty.
In a theft case, the grading and punishment depends on the degree of the crime. Most theft offenses are based upon the value of the items taken. For instance, if the items taken are worth $200 to $500, you can be charged with a fourth degree indictable (felony) crime which has a potential prison term of up to 18 months. If you allegedly took at least $500 but not more than $75,000 in property, you will be charged with a third degree crime and subject to possible state prison for as many as 5 years. And if you have the unfortunate experience of being convicted of stealing items valued at $75,000 or more, you are at risk of spending the next 5 to 10 years behind bars, as this is a second degree crime for which there is a presumption of prison. For an indictable theft offense of the second, third, or fourth degree, your case will be heard in Middlesex County Superior Court.
However, if the complaint alleges that you stole an item or items worth less than $200, you will be charged with a disorderly persons offense and the case will be heard in New Brunswick Municipal Court. While here, you face jail time of up to 6 months, as well as up to $1,000 in fines, and potential restitution payments to the store or the victim. Even in a disorderly persons case, being accused of theft in New Brunswick is a considerable legal issue with the potential for lasting repercussions.
Accused of Theft – New Brunswick Defense Attorney Needed
Some theft offenses are easier to deal with than others, and the outcome in your case is dependent upon so many factors. For example, if your conduct is not particularly egregious or the victim is not very vocal about punishment, the case may be more readily resolved. While other times, the courts and prosecutors have less discretion as to what they can do if you are ultimately found guilty. In addition to the nature of the offense and the degree of crime, other factors that the court considers include your willingness to pay back the person for any losses allegedly sustained due to your conduct, your reason for the offense, any drug or substance abuse issues you may have, you prior record, your amenability to correction, and the victim's input.
With so much on the line in a theft case, it is highly advisable to have experienced representation from an attorney who can defend your innocence, negotiate a deal for a lesser sentence and no jail time, or assist you with admission into a program like Pre-Trial Intervention or Conditional Dismissal, whereby your charges can be dismissed after successful completion. Our attorneys can help you assess all of your available options, devise the best defense approach, and guide you through the process toward a favorable resolution. Contact us today at (732) 659-9600 to speak with a New Brunswick theft defense lawyer about your particular case free of charge. Our firm is here to provide the dedicated advisement you need.