Woodbridge NJ DWI Defense Lawyer
DUI Attorneys in Middlesex County, New Jersey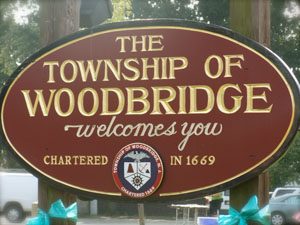 If you have been arrested under suspicion for drunk driving in Woodbridge, New Jersey, then it is vital that you understand penalties that you are facing and the options that have. New Jersey is among the strictest states when it comes to DWI enforcement laws and penalties. Such penalties include a possible 12-month loss of license for a first offender. Often, the only recourse available to person facing DWI charges is an experienced DWI defense attorney.
The attorneys at Proetta & Oliver have successfully represented hundreds of clients facing DUI charges in Woodbridge and Middlesex County. Additionally, founding attorney Will Proetta is proud to hold dual certification as an Instructor for the Standard Field Sobriety Testing used by state and local police and as an operator of the Alcotest machine, which is New Jersey's mechanism for judging field sobriety. Our firm has takes these extra steps to specialize and perfect our methods of DWI defense in order to provide best-in-class legal defense for our clients. Our initial consultations are always free and our attorneys stand ready to assist you in crafting a defense customized to meet your unique and important needs. Contact our Middlesex County offices anytime at (732) 659-9600 to discuss your case. 
DWI Charges in Woodbridge NJ
Woodbridge is commonly considered the "Crossroads of New Jersey" due to the convergence of major roadways including the New Jersey Turnpike, Garden State Parkway, Highways 1 & 9, and Route 18. Woodbridge is a major location for DWI checkpoints. Additionally, one of the largest New Jersey State Police barracks is located in Woodbridge. All of these factors contribute to the Woodbridge Municipal Court's reputation as one of the busiest in the entire state for handling DWI charges. Whether you were arrested by a New Jersey State Trooper or Woodbrige Township police officer; and the arrest occurred anywhere within the township including Avenel DWI Charges and Colonia drunk driving offenses, as well as in Iselin, Port Reading, and Sewaren, you will ultimately be required to appear in Woodbridge Township Municipal Court to address the charges that you are facing. It is critical that you contact and retain a defense attorney well in advance of the date of your scheduled court appearance in order to be properly prepared and represented. Your attorney will work hard to provide the best possible defense. Please visit the Woodbridge Municipal Court page for further details concerning your court date and preparation.
Contact a Woodbridge NJ DUI Lawyer for a Free Consultation
It is no secret that DUI cases are difficult uphill battles. However, the consequences of accepting the penalties are so grave that a seasoned attorney can truly provide your greatest opportunity to avoid the penalties that you face. New Jersey courts allow no plea-bargaining in regard to a defendant's driving while intoxicated charges. The difficulties facing a DWI defendant include the sole of a municipal court judge over your fate rather than a jury of peers. Also, the municipal court is under pressure by the administrative office of the courts (AOC) to resolve DWI cases within 60 days of the arrest, which is a relatively short period of time. To make matters worse, New Jersey courts do not offer "hardship" or work license for individuals who have had their licenses suspended due to DWI. Ultimately, the best way to confront the state's aggressive prosecution is to hire a tough DWI defense attorney with the experience and knowledge to challenge the state's proofs and methodology in administering your DWI charge. At Proetta & Oliver we take DWI defense very seriously and have the tools you need to win. To speak with an experienced Woodbridge NJ DUI defense lawyer about skillful and passionate representation, contact us at (732) 659-9600.
Related Woodbridge NJ DWI Information: