Simple Assault & Harassment Dismissed Without Client Appearing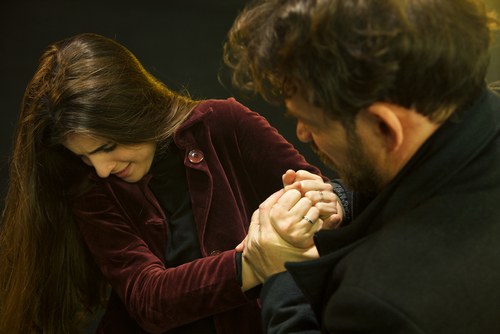 In our line of work, we defend dozens of clients throughout the year for domestic violence charges. In a recent case, our Middlesex County criminal attorneys defended a woman who resided in Texas but had come up to New Jersey to visit her boyfriend at the time. At some point in time, police had been called to his residence for an alleged domestic violence incident. According to the police report, when the police arrived our client had already fled the scene and the alleged victim, her fiance, had a bruise and cut under his right eye and a bite mark on his left hand. The victim gave the police a lengthy statement about how our client had hit him in the face with a belt which caused the injury. Based on his statements and the visible injuries he sustained, the police arrested our client and charged her with simple assault and harassment. She was ordered to appear in municipal court for a mandatory court appearance to answer for her criminal charges.
Shortly after being arrested she contacted our office to explain her side of the events that had transpired. She was adamant that she could not afford a criminal conviction but also that travelling back to New Jersey would be very difficult. Based on the information we agreed to take her case and help her and fight the charges on her behalf. We requested the evidence against our client and had the case postponed to a later date. After reviewing the evidence, it was clear that the police had a strong case based on the video evidence, statements of all the involved individuals, and the physical evidence they obtained. However, when the alleged did not show up on the next two scheduled court dates we made a motion to dismiss arguing to the prosecutor that his testimony at trial would be necessary if they were to move forward on the criminal prosecution of our client. In the end, the judge agreed with our argument and dismissed all the charges against our client.
State v. P.T. decided on September 20, 2017