DWI & Refusal Charges Dismissed With No Loss of License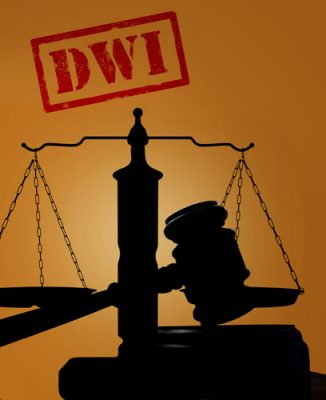 Our Edison NJ DWI attorneys recently represented a client who had been pulled over on I-287 after being caught speeding 109 mph in a 65 mph zone. Upon approaching the car, the state troopers immediately smelled alcohol emanating from inside the vehicle and noticed that the defendant had bloodshot watery eyes as he fumbled around looking for his documents. Based on these facts, the troopers asked him to recite the alphabet and noticed that his speech was slow and slurred as he whispered the words while slobbering. At this point he asked to step out of the vehicle and perform the standardized field sobriety tests "SFSTs" including the Walk and Turn, One Leg Stand and HGN. The troopers noted several indicators or clues on each test that led them to believe he was intoxicated. Once the SFSTs were completed the troopers place our client under arrest for DWI and brought him back to the barracks for further testing on the Alcotest breathalyzer machine. However, when the troopers asked him whether he would take the test by reading him the DMV standard statement for consent to take the breath test, he refused by stating "No" twice. Based on this they also charged him with a Refusal to Submit to Chemical Test.
Within days of his release our client went back to his home state of California and a bench warrant was subsequently issued for his arrest. After several years in warrant status he called us for help and our lawyers took over the case by first having the warrant lifted and setting a new court date. After appearing in court on behalf of our client several times, it became evident that the prosecutor was having trouble obtaining several pieces of evidence including the police car videos and calibration documents for the laser gun used for the speeding ticket. Based on these deficiencies, our DUI attorneys had the judge execute an order demanding that the missing evidence be produced within 45 days of that date. Eventually the order expired and the state could still not produce the records which we argued were essential in order for them to prosecute the case. Therefore, in the end, we were able to were able to successfully argue to the judge that the matter be dismissed in its' entirety including the DWI, Refusal and 4 companion tickets. The court took no action against our client's license and a $600 contempt fine was assessed which was to be applied against his bail that he had previously posted. If you or your loved one has found yourself in a similar position and cannot afford to be convicted of a DWI or lose your license, then give us a call today at (732) 659-9600 to learn more about how we may be able to help during a free consultation.
State v. A.V. decided on November 8, 2017