Distribution of Marijuana Charges Dismissed Against Client on PTI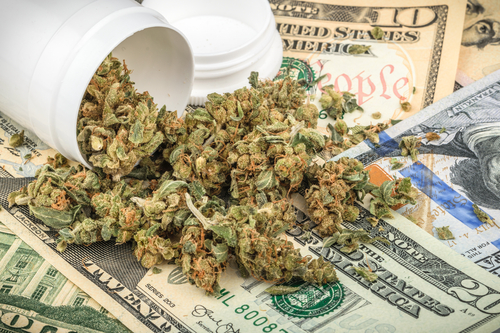 Our marijuana distribution lawyers recently defended a client who was originally placed onto PTI originally for unlawful possession of a weapon after being caught with an airsoft gun. He was all set to finish PTI and have his original charges dismissed in a couple months when he was arrested again for marijuana distribution charges after police pulled him over and found an ounce of marijuana in his trunk and hundreds of small baggies. It all happened after a police officer noticed that our client was driving his car without a front license plate and then witnessed the vehicle weaving in and out of traffic. Once pulled over, the police officer quickly noticed the smell of marijuana coming from inside the car and asked both the driver and passenger to step out while he searched the vehicle. The search yielded an airsoft handgun under the passenger seat, burnt marijuana joint, approximately 100 small empty zip lock baggies, and an ounce of marijuana in the trunk. Based on the circumstances, he was charged with a third degree crime which was sent to the Superior Court and he was violated on his PTI program.
However, after reviewing the circumstances of the case, the prosecutor's office downgraded the charges and remanded them back down to municipal court. Once down in municipal court we began fighting the criminal charges by pressing the prosecutor regarding the grounds of the trunk search and the lab results of the marijuana seized. In the end, after approximately 9 months since the date of his arrest, the charges were dismissed outright because the state could not produce the lab results. Once the dismissal on the new criminal charges went through our lawyers were able to go back to the Superior Court and convince the judge and prosecutor to place our client back on the PTI so he can finish out his original period and have those charges dismissed as well.
State vs. J.M. decided July 13, 2017