South Plainfield NJ DWI Attorney
DUI Defense Lawyers in Middlesex County, New Jersey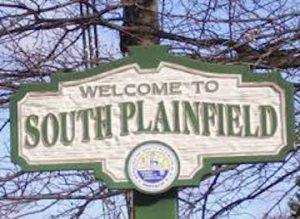 If you or a loved one have been charged with driving while intoxicated (DWI) in South Plainfield then it is important that you quickly learn your options and avail yourself of the expertise of a skilled and experienced DWI attorney. In New Jersey, first offense DWI charges, second offense DWI, and third offense DWI charges are not criminal charges but rather traffic violations. However, the penalties associated with these charges are often far graver than some criminal penalties. There is also a mandatory drivers license suspension of 3 months to one year for a first offense, 2 years for a second offense, and 10 years for a third offense (or subsequent one). Jail is discretionary on a first offense, but there is a mandatory 2-90 days for a second offense and 180 days for a third offense. As you can see, the consequences for your first, second, or third DWI offense are grave and carry the additional stigma and inconvenience regarding employment and transportation difficulties. An experienced DWI attorney is an invaluable resource when fighting a driving while intoxicated case. At Proetta & Oliver, we have successfully represented hundreds of clients against DWI charges in South Plainfield and throughout Middlesex County, New Jersey. We will aggressively defend your case while working with the state to resolve your charges. If you would like to discuss the details of your case with an experienced DUI defense lawyer, please contact us at (732) 659-9600 or stop by our local Edison, office for a free consultation.
DWI Charges in South Plainfield, New Jersey
As of 2010, the United States Census Bureau lists the population of South Plainfield at 23,385, an increase of nearly 8 percent from the previous census of 2000.  Also growing, however, over this time period is the number of DWI arrests that have been filed by the borough. South Plainfield roadways are patrolled by local and state police officers throughout the year. Regardless of who arrests you, you will be required to appear in South Plainfield Municipal Court to handle your charges. Municipal court DWI cases may take months and even up to a year. Remember to arrive on time for your scheduled appearances and be prepared to stay the better part of a morning or afternoon as dockets can become extremely busy. Also, contact an attorney as soon as possible to begin assisting in your case.
Contact a Drunk Driving Defense Lawyer in South Plainfield to Discuss Your Case
Whether it is a first offense DWI, second offense drug DUI, or third offense DWI, New Jersey is very strict when it comes to these charges. Prosecutors are unable to offer plea-bargains, and the courts will not provide for a work or hardship license. Therefore, it is vital that you avail yourself of a skilled attorney to poke holes in the prosecution's case against you. Our founding attorney is certified in the administering of the Alcotest machine as well as in standardized field sobriety testing. This unique qualification prepares him to uncover the slightest technicality or human or mechanical error that can win your case. Contact us today at (732) 659-9600 to speak with an experienced South Plainfield DWI defense attorney about your case.