Piscataway NJ DWI Lawyer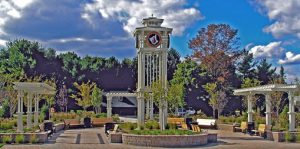 If you were recently arrested in Piscataway, New Jersey for driving while intoxicated (DWI), Drug DUI, or refusal to submit to a breath test, then it is extremely important that you learn about the consequences you are facing and the options that you have. New Jersey is severe in its treatment of DWI and Refusal cases. First offense DWI charges can carry jail time and license suspension along with hefty fines, community service, and the installation of an ignition interlock device. Refusal penalties are equally severe. This is because New Jersey DWI Law operates under an "implied consent" rule. This means that a driver who is pulled over due to suspected drunk driving is obligated to take a Breathalyzer or Field Sobriety Test as administered by the officer. The elements that must be met in a refusal offense are:
That the arresting police officer had probable cause to believe that the defendant operated a motor vehicle while under the influence of alcohol;
An arrest of the defendant;
A refusal by the defendant to submit to a breathalyzer test;
That the request for the defendant to take the test was made by a police officer who had reasonable grounds to believe that defendant had been operated a motor vehicle in violation of the DWI laws; and
The attempt to administer the breath test was conducted lawfully.
An officer can only administer a breath test if he or she has reasonable grounds in doing so. Further, each of the aforementioned elements must be proved by a preponderance of the evidence. Essentially, this means "more likely than not." An experienced DWI defense attorney is a great asset when fighting a Piscataway DWI or Refusal case. At the Law Offices of Proetta & Oliver, our attorneys have successfully defended hundreds of clients facing DWI charges in Piscataway, Middlesex County, and all over New Jersey. If you would like to discuss the details of your case or lay out a case strategy with an experienced Piscataway DWI defense lawyer, please contact our office at (732) 659-9600 or schedule an appointment at our local Edison, NJ office at 3840 Park Avenue for a free consultation.
DWI Charges in Piscataway, New Jersey
Due to the presence of Rutgers University, Route 18, Route 287, and County Roads 514 and 501, Piscataway is a major source of DWI arrests in New Jersey every year. There is large presence of state and local police who patrol the populated campuses, bars, and restaurants. The high volume of police activity thus contributes to a high volume of Piscataway DWI arrests. All DWI cases take place in Piscataway Municipal Court. DWI cases often take months to conclude due to the voluminous amounts of discovery utilized by the state to convict you of the charges. Thus, it is crucial that you avail yourself of the services of a committed and experienced New Jersey DWI attorney.
Contact our Piscataway NJ DUI Defense Attorneys for a Free Consultation
The attorneys at the Law Offices of Proetta & Oliver take great pride in their unique qualifications in regard to the technical requirements that must be established and followed by New Jersey State and Piscataway police officers. In fact, our founding attorney Will Proetta is certified in Standardized Field Sobriety Testing (SFST). He is also certified by Draeger Industries in the operation and maintenance of the Alcotest 7110, the breath test device used by police to measure BAC. These credentials are invaluable when it comes to gauging the strength of the state's case against you. This is because officers and prosecutors are obligated to follow slight technicalities and protocol in conducting a legal DWI arrest. Contact us today at (732) 659-9600 to speak with an experienced Piscataway DWI defense attorney about your case, and remember our office is down the street at 3840 Park Avenue in Edison.
Related Piscataway NJ DWI Information: