The Unexpected Financial Consequences of a DWI in New Jersey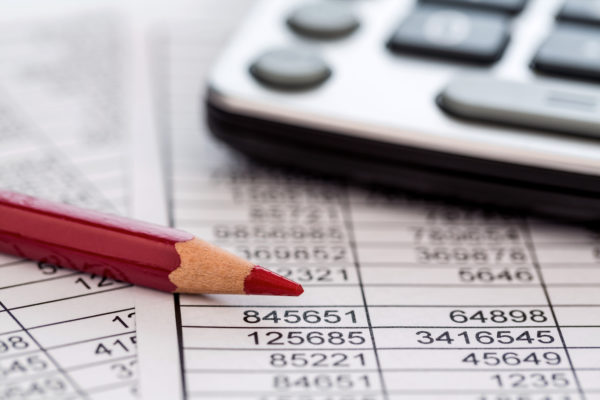 The consequences to a DWI conviction in New Jersey are not only legal, but also financial. In fact, many individuals are very surprised to discover how expensive a guilty verdict in their DWI case can become. Between the costs of fines associated with your sentence, court costs, increased insurance rates, and potentially lost wages due to your conviction's interference with your employment, the best thing you can do for your wallet when charged with DWI is to fight the charge as most effectively as you can. If you are seeking help after being arrested for DWI in Monroe, New Brunswick, South Brunswick, Woodbridge, Carteret, or anywhere else in Middlesex County, call our experienced New Jersey DUI attorneys now at (732) 659-9600 to receive a free consultation.
How Much will it Cost me if I'm Convicted of DWI in New Jersey?
Even if you are a first time DWI offender, the costs associated with a conviction can amount to thousands of dollars. Let's take a closer look at some of the costs associated with a DWI conviction in New Jersey:
Towing Your Vehicle
If you are arrested for DWI, the police are likely to call a towing company to tow your vehicle and impound it. This can cost between $100 to $200, with additional costs each day for storage fees.
Fines
When you are sentenced for a DWI conviction, the judge can impose jail time and fines. You can expect to pay at least $250, but up to $500, in fines for a first time offender and between $500 to $1000 in fines for your second DUI offense. Third and subsequent drunk driving charges are subject to an automatic fine of $1,000. You may be ordered to pay additional fines if you are convicted of driving with a suspended license or if you were driving while intoxicated in a school zone.
Ignition Interlock Devices
If you are ordered to install an ignition interlock device on your vehicle, you will be responsible for the costs of installation, which can be up to $200. With monthly rental fees for the equipment, it can cost over $1,000 per year to install and rent the device.
Mandatory Program Fees
If you are convicted of DWI in New Jersey, there are several programs you are required to pay fees to: $100 for the Drunk Driving Fund, $100 for the Intoxicated Driver Resource Center (IDRC), $100 for the Alcohol Education and Rehabilitation Fund (AERF), and $75 for the Neighborhood Services Fund.
Motor Vehicle Commission Surcharge
One of the most expensive financial consequences associated with a DWI conviction is the New Jersey Motor Vehicle Commission 3-year surcharge of $3,000.
Driver's License Suspension
When you are eligible to reinstate your driver's license, you will have to pay the New Jersey Motor Vehicle Commission a fee of $100 to do so.
Insurance Costs
A DWI conviction can have a dramatic impact on your motor vehicle insurance premiums. Even a first time offender can see their rate increase by as much as three-times its original rate. Once your premiums are increased, it can take years to bring them back down to a reasonable amount.
Lost Wages
An expense that people often forget about, but feel very deeply when they pay for, is lost wages due to time off work when incarcerated, during court appearances, or while undergoing alcohol treatment. You may also lose wages from work if you are unable to get to work as a result of your license being suspended.
Need Help Fighting a DUI Charge?
As you can see, the total costs of a DWI conviction in New Jersey add up very quickly. Under NJ law, DWI charges cannot be pled down and reduced to other lower charges—they can only be dismissed. The best way to avoid a DWI conviction and the expensive associated costs is to avoid a conviction in the first place and try to get the charge dismissed. If you have been charged with driving under the influence in the Middlesex County area, you've come to the right place. The lawyers at our firm have obtained extensive training and credentials to become best prepared to beat your DUI charge in court. Contact us anytime at (732) 659-9600 to discuss your case and learn about how we can help you.