New Brunswick NJ DWI Lawyer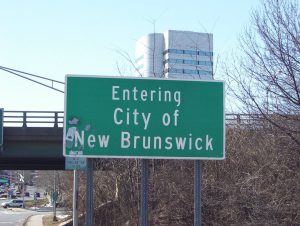 If you have been pulled over and subsequently charged with Driving While Intoxicated (DWI) in New Brunswick, New Jersey, then it is important that you avail yourself of the options before you to best defend yourself against the charges that you face. In New Jersey, a DWI conviction results in a mandatory loss of driver's license for up to 12 months for a first time offender. Of course, penalties increase with each subsequent offense. Additionally, you will be exposed to other consequences which include installation of an interlock device in your car, mandatory community service, mandatory drunk driving courses, thousands of dollars in fines and surcharges, and the damaged reputation and "stigma" often associated with this conviction.
An experienced New Brunswick DWI defense attorney will challenge the state's case against you in an attempt to create leverage against the state in order to gain diminished penalties or even a complete dismissal. At the Law Offices of Proetta & Oliver, our attorneys have successfully handled hundreds of DWI cases over years throughout New Brunswick, Middlesex County, and New Jersey. The firm's founding attorney, Will Proetta, has credentials that include certification as a Standard Field Sobriety Testing Instructor (SFST) and certified Alcotest operator. This provides our attorneys with insight into the intricate technicalities and protocol that the state must adhere to in order to bring a case against you. To learn more about how we can help you or your loved one, please contact us online or call (732) 659-9600 for a free initial consultation. Our experienced Middlesex County DWI lawyers stand ready to help lay out a case strategy customized to the unique facts of your case.
Arrested for DWI in New Brunswick?
Despite covering less than six square miles, New Brunswick sees a disproportionately large number of DWI arrests each year. This is attributed to the town's vibrant nightlife and the proximity of Rutgers University. These factors contribute to approximately 15 DWI arrests per month in New Brunswick. If a State Trooper, Rutgers University Police, or a local police officer has stopped you for drunk driving in New Brunswick, then you will be required to appear in New Brunswick Municipal Court to defend against the charges. DWI cases are often complicated ordeals that take multiple appearances over several months. Be prepared for several hours to a full day in court on the day of your appearance. Lastly, it is highly advised that you hire a skilled New Brunswick DUI defense attorney that will appear with you in court and help to alleviate, diminish, or even dismiss your charges.
Contact our New Brunswick NJ DUI Defense Attorneys for More Information
DWI offenses are often severe and difficult to challenge in New Jersey. The state does not allow any plea-bargaining for individuals charged with DUI. Additionally, defendants do not get a jury trial, but rather the municipal judge is exclusively responsible for ruling on the merits and proofs of the case. Finally, the administrative office of the courts (AOC) mandates that the municipal courts resolve these cases within 60 days of the DWI arrest. Thus, the defendant is in a tough position to receive all the evidence, analyze, and strategize an aggressive defense. This is why it is that you retain an attorney involved ASAP. There is a voluminous amount of work that must be done in a relatively short period of time. Please call us at (732) 659-9600 for a free initial consultation with an experienced New Brunswick DWI defense lawyer who can explain your options and address your concerns.
Related New Brunswick NJ DWI Information: