Edison NJ Drug DUI Lawyer
Driving under the Influence of Drugs Attorney in Middlesex County, New Jersey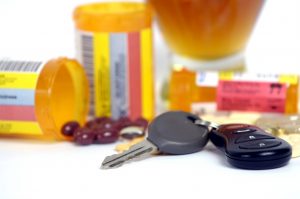 In New Jersey, DWI (Driving While Intoxicated) and DUI (Driving Under the Influence) of Drugs arrests are similarly prosecuted. Regardless of the substance, be it alcohol, marijuana, cocaine or prescription medication, an individual who drives under the influence may be subject to severe consequences under New Jersey law. If you or a loved one is facing charges for a Middlesex County NJ drug DUI offense, it is vital that you seek out and retain experienced, skilled, and aggressive legal counsel.
At the Law Offices of Proetta & Oliver, our attorneys dedicate a significant portion of their practice to assisting clients with first offense, second offense, and third offense DUI and DWI charges throughout Middlesex County, including in Piscataway, Edison, Woodbridge, Old Bridge, and Perth Amboy. For a free consultation with an experienced Middlesex County DUI attorney, contact our conveniently located Edison office at (732) 659-9600. You can also visit our DWI and DUI Resource Page for additional information.
New Jersey Law on Driving under the Influence of Drugs (DUI)
New Jersey Law defines Drug DUI in N.J.S.A. 2C 39: 4-50 as "a person who operates a motor vehicle while under the influence of… narcotic, hallucinogenic or habit-producing drug… or permits another person who is under the influence of intoxicating liquor, narcotic, hallucinogenic or habit-producing drug to operate a motor vehicle owned by him or in his custody or control."
Drug DUI Penalties in Middlesex County NJ
The fines, assessments and monetary penalties are stiff if you simply accept your driving under the influence of drugs (DUI) charge. A minimum surcharge of $1,000 a year for three years, fines and assessments of between $800 and $1,500, and increased insurance rates are some of the consequences you might be facing. There is also a mandatory drivers license suspension of 3 months to one year for a first offense, 2 years for a second offense, and 10 years for a third offense (or subsequent one). Jail is discretionary on a first offense but a mandatory 2-90 days for a second offense and 180 days for a third offense.
As you can see, the consequences for your first, second, or third offense for driving under the influence of drugs (DUI) are grave and carry the additional stigma and inconvenience regarding employment and transportation difficulties. Other penalties include mandatory drug and alcohol counseling, community service, and installation of an ignition interlock device. Other less obvious penalties include financial constraints, diminished reputation, and interference with job and family time. For more information on penalties, please see our DWI and DUI Penalties Page.
Contact a Piscataway NJ Drug DUI Defense Lawyer
Drug DUI's are extremely serious offenses that are accompanied by severe consequences. Therefore it is critical that you have a skilled New Jersey drug DUI defense attorney fighting to minimize or extinguish the charges that you face. Will Proetta, Esq., is certified in standardized field sobriety instruction. This unique qualification allows him to understand the very specific protocol that offices must adhere to when conducting a Drug DUI arrest. If you are facing these serious charges, do not hesitate to contact our office for a free consultation at (732) 659-9600. You can also follow the links below to learn more about the nuances of DWI and DUI law in New Jersey and common locations in Middlesex County where DUI stops often occur.