Middlesex County NJ Cocaine Possession Lawyer
Drug Charges Defense Attorneys in Edison, New Jersey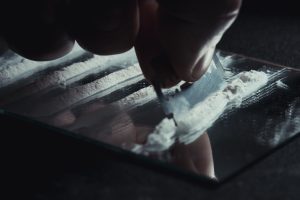 Cocaine is one of the most popular recreational and party drugs in New Jersey and throughout the tri-state area. However, the consequences for cocaine possession are severe. If you are found to be in possession of coke, your night will go from good to bad very quickly. Simple possession of cocaine, no matter how small the amount, is a third degree felony. A large percentage of the cocaine charges we handle involve minimal amounts of the drug which are left over from the night before. As founding attorney, Will Proetta, Esq., has handled scores of criminal and municipal charges over the years including numerous cocaine cases. Our office defends clients for cocaine possession and cocaine distribution charges in Middlesex County, including in Woodbridge, New Brunswick, Cranbury, Jamesburg, Edison, and South Plainfield. If you would like to speak with an experienced cocaine defense lawyer please contact our Edison office for a free initial consultation at (732) 659-9600.
We are committed to giving our clients our all, every single time. For instance, one of our clients described his experience with us like this:
"Not only is Will an extremely nice, non-judgemental, down-to-earth guy to deal with, but there's no question that I owe my freedom to him right now. I'm working on changing my behavior but it's nice to know I have a guy like Will in my corner should I get caught up with the law again. I would recommend Will to any of my family members or friends." – Matt
If you want to read more of Will's client reviews, check out his Profile on Avvo.com and contact us anytime for a free consulation.
New Jersey Law For Cocaine Possession Charges
The New Jersey law for possession of cocaine, found in section N.J.S.A. 2C:35-10 of the New Jersey Criminal Code, is listed below, in pertinent part, for your convenience.
a. It is unlawful for any person, knowingly or purposely, to obtain, or to possess, actually or constructively, a controlled dangerous substance or controlled substance analog, unless the substance was obtained directly, or pursuant to a valid prescription or order form from a practitioner, while acting in the course of his professional practice, or except as otherwise authorized by P.L.1970, c.226. Any person who violates this section with respect to:
(1) A controlled dangerous substance, or its analog, classified in Schedule I, II, III or IV other than those specifically covered in this section, is guilty of a crime of the third degree except that, notwithstanding the provisions of subsection b. of N.J.S.A. 2C:43-3, a fine of up to $ 35,000.00 may be imposed;
As mentioned above, possession of cocaine is a third degree indictable offense. Therefore, if you are convicted you will face 3 – 5 years in state prison and be subject to penalties such as probation, community service, mandatory drug counseling, loss of your driver's license, and thousands in fines. Additional penalties will apply if the offense occurred within a School Zone or 500 feet of Public Park or Housing or if the State claims there was an Intent to Distribute Cocaine.
Contact a Woodbridge NJ Possession of Cocaine Lawyer Today
Since cocaine charges are a felony, the case will be handled by the County Prosecutor's Office in the Superior Court. Before being assigned to a trial team, most cases will be sent to Pre-Disposition Conference "PDC". Having an experienced criminal lawyer present you at your PDC hearing can be the difference in increasing your chances of having the charges significantly downgraded, remanded to municipal court, or to help secure your admittance into a diversion program such as Pre-Trial Intervention where the charges will be dismissed upon successful completion. The Law Offices of Proetta & Oliver has dedicated a large portion of its practice to exclusively providing our clients with defense for criminal and municipal court charges including cocaine possession throughout Middlesex County, including in Plainsboro, East Brunswick, Sayreville, Milltown, Iselin, Highland Park, North Brunswick, and Perth Amboy. To learn more about how we can help you build a case strategy customized to your facts and needs, contact our office at (732) 659-9600 for a free initial consultation.