Marijuana Charges Dismissed By Motion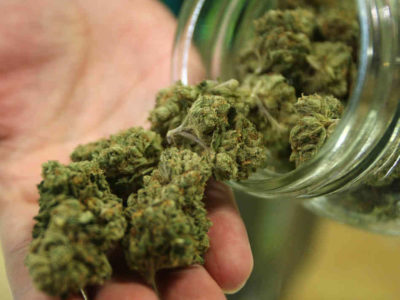 Our office recently defended a client who had been pulled over after making a wrong turn and arrested for marijuana possession after a subsequent search. Upon stopping the vehicle and speaking with the driver, the police officer smelled marijuana and conducted a probable cause search of the vehicle. Approximately 2 grams of marijuana was found in our client's trunk inside a container so it immediately brought up the question as to how the officer could have smelled 2 grams of marijuana secured in a closed trunk inside a container. However, the prosecutor stuck by the police officer's reasoning for probable cause and the case moved forward.
To make matters worse our client was a CDL driver and had a prior marijuana possession in the past so he was not eligible for a conditional discharge or diversion program as a first time offender. After we received the discovery (evidence) we realized several items were still missing including the laboratory results for the marijuana seized and tested. We were able to convince the judge to sign an order mandating that the prosecutor had a limited time to produce these missing items. At the last court appearance it became clear that the prosecutor did not have the evidence available since the state lab had not processed the results. Our attorney then made a motion to dismiss and the after hearing oral arguments, the judge granted our motion and dismissed the criminal charges for possession of the marijuana and CDS in the motor vehicle, which would have resulted in a criminal record and suspension of our client's license for up to 2 years and 6 months.
State v. F.B. decided on May 11, 2017