Leaving the Scene of Accident Dismissed Outright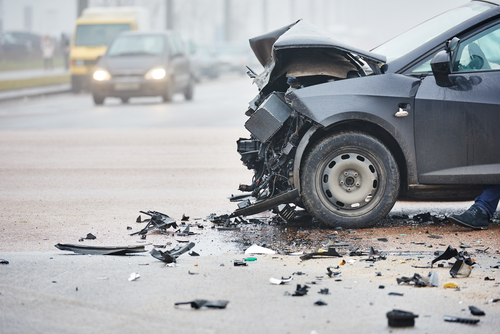 Our New Jersey traffic defense attorneys recently defend a client who had been ticketed for leaving the scene of an accident after getting into a car crash on the turnpike with another vehicle. The allegations became more complicated when it was alleged that the car accident was the result of a road rage incident after our client and the other driver got into a fight and cut each other off and stopped short. All leaving the scene of accident cases are serious and carry a 6 month suspension of your driver's license but aggravating circumstances such as road rage and purposeful acts can be looked at very badly by the court.
In most cases it becomes clear at some point that there was an accident that took place and a driver left the scene without first reporting it to police. However, in this situation our client was adamant that he did nothing wrong and the state had issues trying to establish an accident or damage to either vehicle. Moreover, the identification of the other driver was also not clear. Based on these discrepancies it became clear that a plea to even a lower charge may not be the best choice and we decided to set the case down for a trial. At the time of trial our attorney made a motion to dismiss the charge for leaving the scene of an accident based on the lack of prosecution because the state was still missing crucial evidence that they would require to prove the charges. In the end, our client was able to walk out of court without admitting any guilt or paying any fines. If you are facing charges for leaving the scene of an accident like the above example, then contact our office today for a free consultation where we can discuss the facts of your case and possible defenses.
State v. W.S. decided June 12, 2017